What do Young People Need to Prepare to Own an Apartment in the City Center:
Owning an apartment in the city center is a dream of many young people, however, not everyone knows what to prepare in order to own a beautiful, convenient, and affordable apartment. Below are things to keep in mind before deciding to buy an apartment in the city center.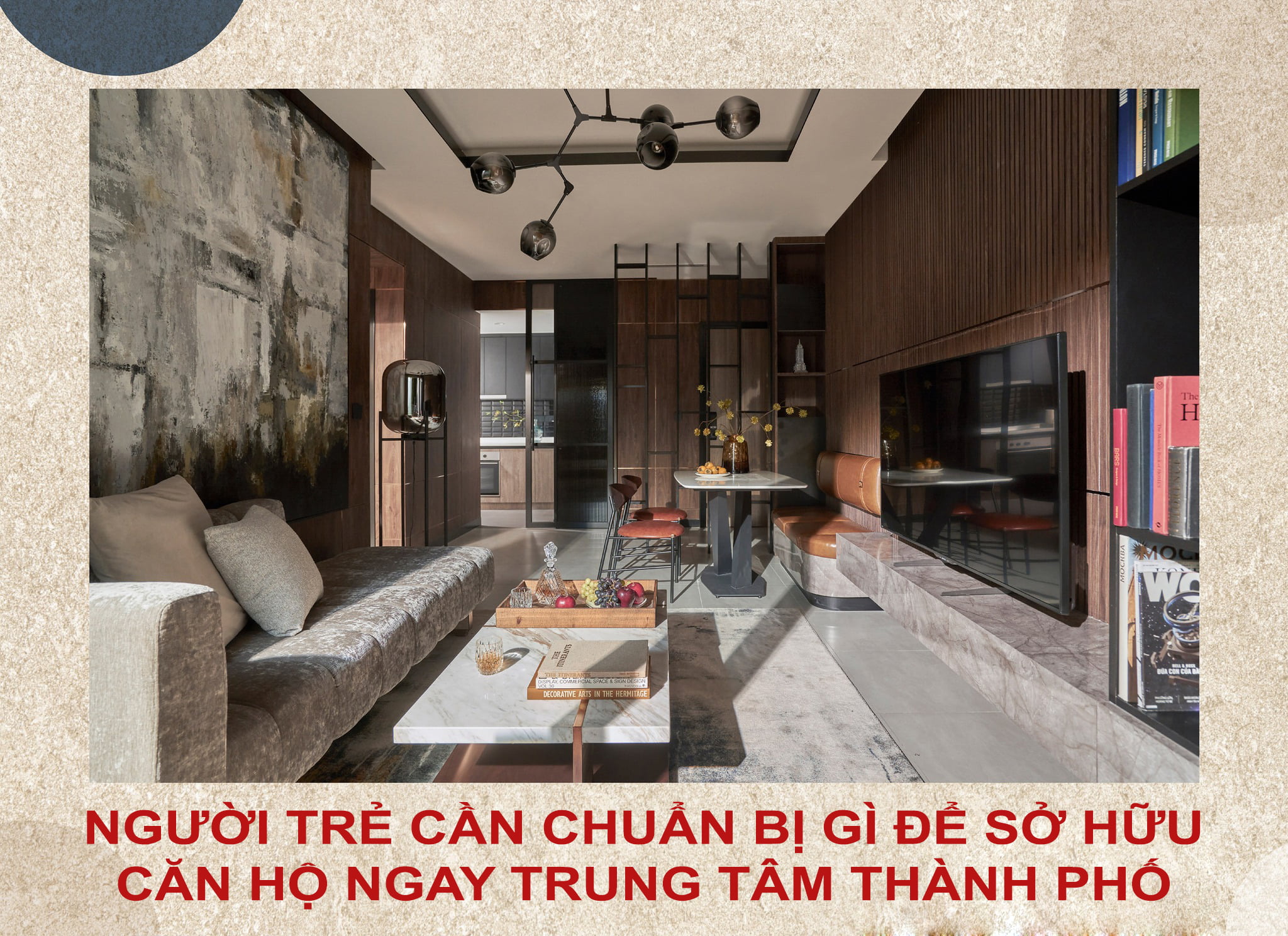 Identifying usage purpose: Before starting to search and choose an apartment, young people need to determine the purpose of using the apartment to be able to find suitable options. If living alone or looking to buy an apartment for themselves, a small apartment with one bedroom may be a good choice. Meanwhile, if living with family or planning to get married in the future, they need to look for larger apartments.
Researching the market and finances: Researching the real estate market and finances is an important step to decide on buying an apartment in the city center. Young people need to be aware of the selling prices and payment policies of the projects, as well as other associated costs such as maintenance fees, service fees, management fees, water and electricity bills, and home insurance fees. If they want to borrow from a bank, they need to prepare relevant financial documents, income and debt repayment capacity to be eligible for support.
Choosing location and amenities: The location and amenities of the apartment are important factors that young people should consider before deciding to buy an apartment in the city center. They should choose apartments located in convenient locations with good transportation and near amenities such as schools, hospitals, supermarkets, restaurants, cafes, parks, and entertainment areas.
De La Sol

– One of the worth considering projects for young people in the city center:
De La Sol project is located in a prime location on Ton That Thuyet Street, Ward 16, District 4, Ho Chi Minh City, adjacent to the center of District 1, District 7 and many major roads such as Nguyen Tat Thanh, Nguyen Huu Tho, Vo Van Kiet,… especially, De La Sol residents also enjoy a green and cool living space by the Saigon River.
De La Sol project is designed with over 50 diverse and full facilities such as a high garden, infinity pool, gym, spa, yoga room, BBQ area, children's play area, water park, reception hall, 24/7 security,…
De La Sol is a project developed by Capitaland Singapore – one of the world's leading real estate development corporations, ensuring quality, utilities, as well as safety and security of residents in the project.
De La Sol is designed by leading Vietnamese architects, with modern style, optimized living space, creating a wonderful living environment for residents here. The apartments at De La Sol are designed specifically for young and dynamic owners with various types of area from 52m2 to 118m2, divided into 2 and 3 bedrooms, providing flexibility in choice for customers.
With premium conditions and utilities, De La Sol is one of the popular real estate projects for young people in the city center.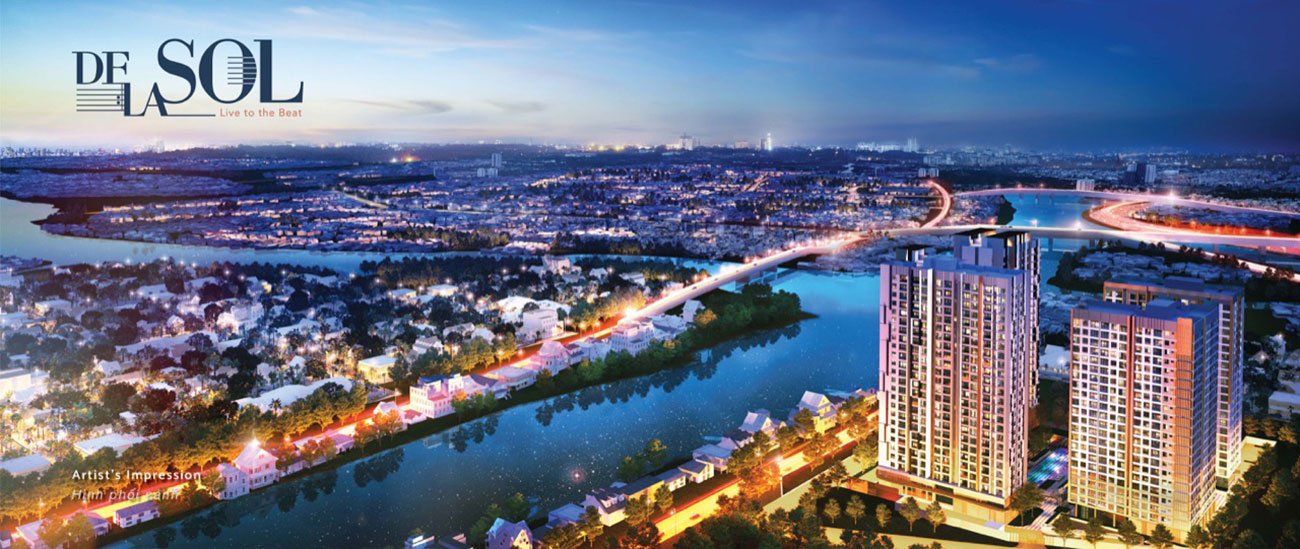 With its premium design, strategic location, and extremely attractive price, DE LA SOL is a rare project that meets the demand for living, leasing, and accumulating investments, ensuring LIQUIDITY for customers in ALL MARKET CONDITIONS.
For more detailed information, please contact (+84) 938 47 88 39 or visit www.de-la-sol.vn.
HAUSLAND commits to accompanying customers from primary to secondary markets and leasing.